Stewartby Old Gaffers
Published 09:32 on 3 Sep 2021
Stewartby Old Gaffers
Saturday 28th August 2021 saw the first social gathering of "Old Gaffers" at Stewartby Water Sports Club, which is in Bedfordshire approximately mid-way between Bedford and Junction 13 on the M1, off the A421.
Several members have boats that are based on old craft with traditional rigs, that is, sail configurations other than Bermudan. They have between them a gaff cutter, gaff sloop, gunter rigs, with one gunter ketch rig for good measure.
The day provided very good sailing conditions, overcast with the sun making an appearance in the afternoon, steady winds of about 12 to 13 miles an hour gusting up to 20 or 21 with occasional white caps in the gusts.
Six traditionally rigged boats took to the water, these being a Swale Pilot cutter (16 foot with 3-foot bowsprit with a GRP clinker hull), a Norfolk Oyster (16 foot GRP clinker hull), a Swallow Boats Storm 17 which is a double ended gunter ketch (kit built by the current owner), and three mirror dinghies, the timeless classic designed by Jack Holt. These were accompanied at different points by a couple of phantoms and a Dart 15 catamaran.
The strength in the gusts meant that the larger boats tied in a reef but were still able to achieve a good turn of speed and an angle of list that had the crew scuttling for the windward gunnel on occasion. There was the odd "Yo ho ho" but no bottle of rum. All in all, a very enjoyable sail was had by all with all participants wanting to repeat the gathering before too much longer.
If all things remain equal, we will look to hold an open meeting for "Old Gaffers" in 2022, looking to welcome other traditionally rigged boats from other clubs around the country.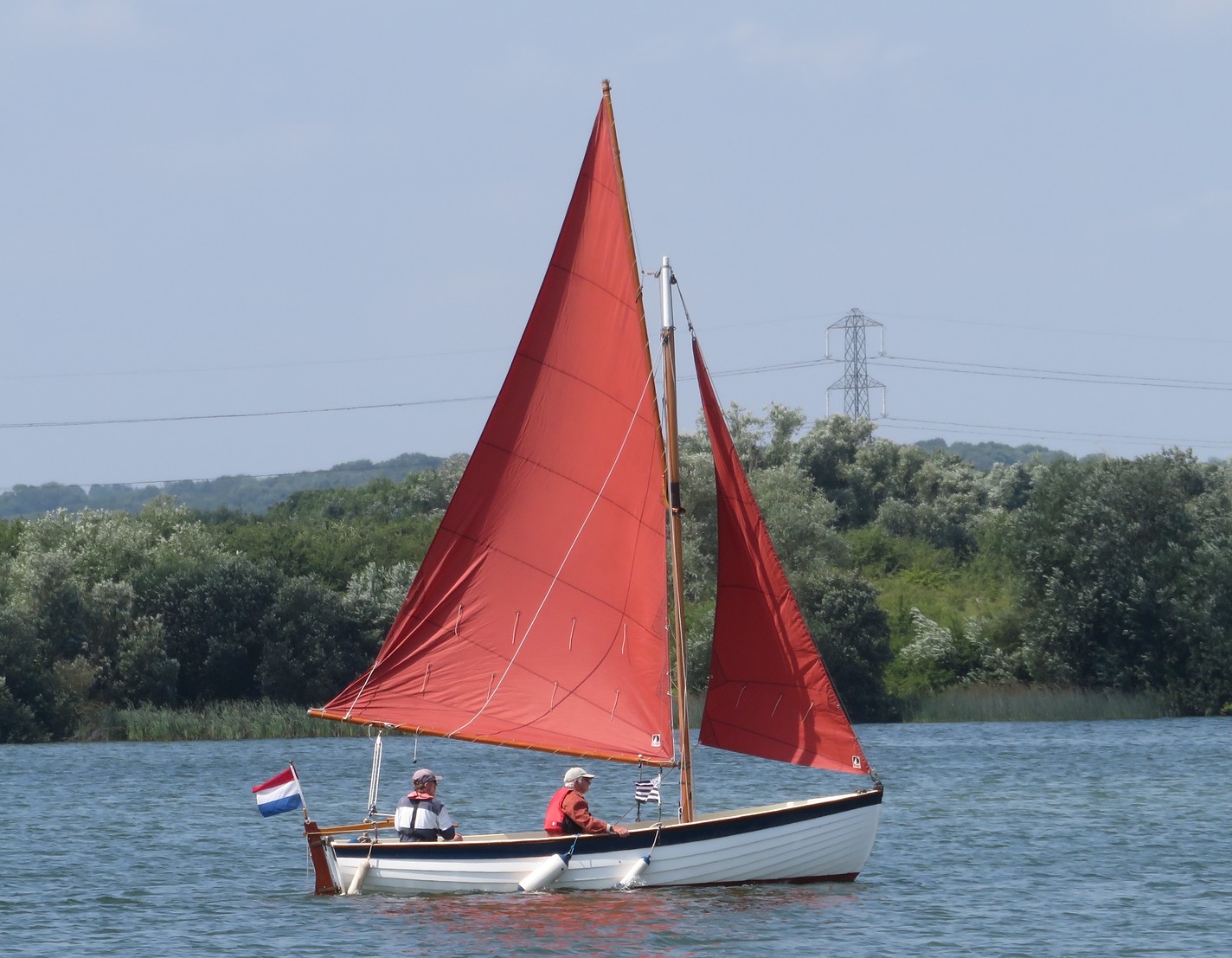 Last updated 11:17 on 3 October 2021